3 Jun 2020
Looking for fun things to do in Poipu once they let you out of quarantine? Well then, look no further! Here are some things we think you should try.
Relax and soak up some warm Hawaiian sun!
Of course this one is first and foremost otherwise you wouldn't have come to the magical island of beautiful Kauai.  While Poipu Beach Park is our main beach go to there are dozens of beaches in the area that are perfect for working on your tan, taking a refreshing dip or snorkeling or catching some waves.
Enjoy the panoramic views of Mahaulepu via horseback!
Join CJM Stables on a spectacular tour of the south shore of Kauai.  Discover some of Kauai's hidden valleys and secluded beaches while enjoying an awesome horseback riding adventure.  For reservations or questions call them at 808-742-6096 or visit their website, https://www.cjmstables.com/

Eat like the locals!
Recently, Kauai restaurants have been given the green light to expand their services to once again offer the option of dining in. This comes with expectations of following social distancing guidelines and other requirements such as wearing face masks upon entering.  Here are some south Kauai eateries we love: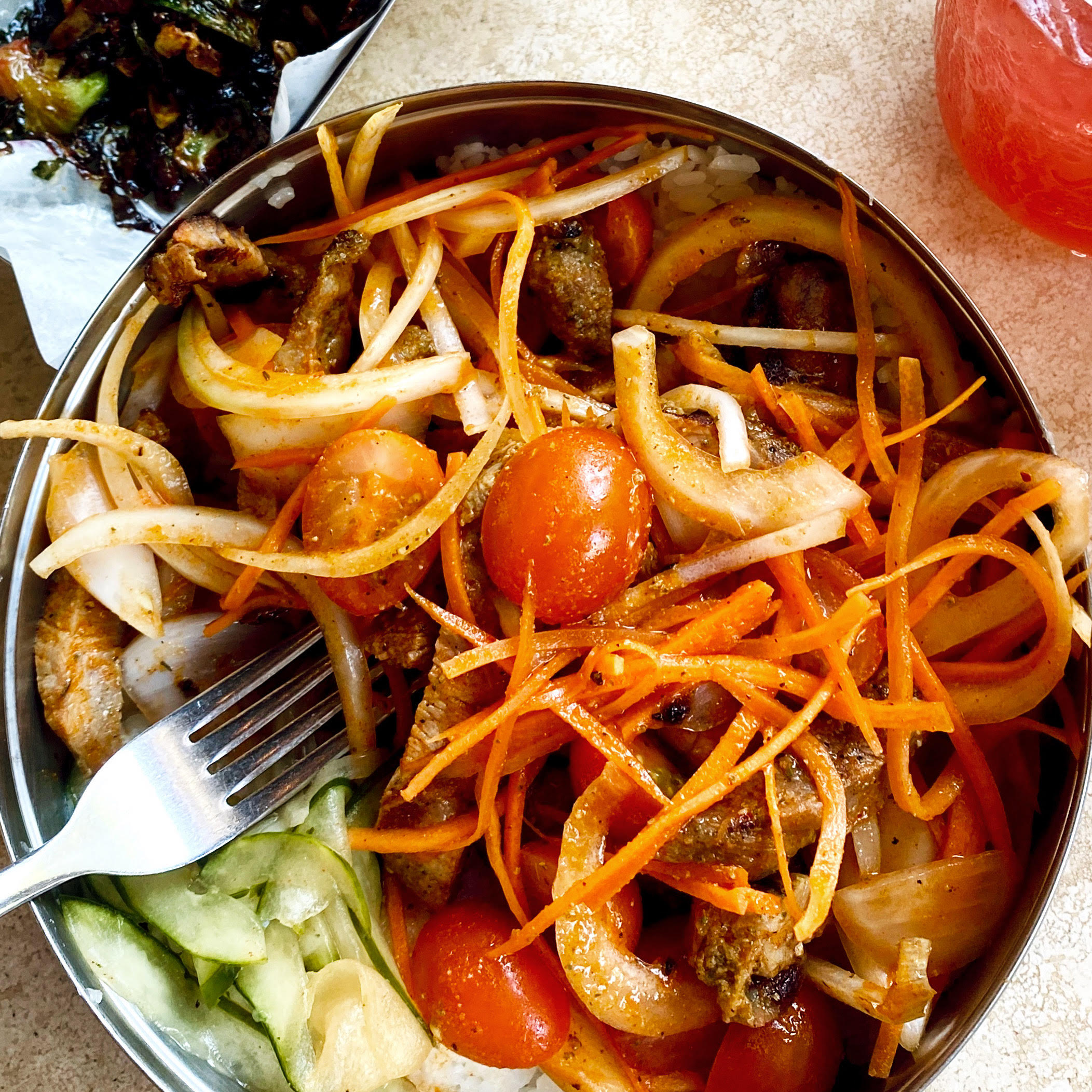 Kiawe Roots
If you're looking to try something that is different and is also loved by the locals give these guys a try.  Kiawe Roots is a locally owned establishment serving up a modern twist on delicious local food.  They are open from 2pm til 7pm from Tuesday through Saturday.  For reservations or more details call 808-631-362 or visit their website https://www.eatatkiawe.com/
Kalaheo Cafe
Kalaheo Cafe is the perfect place to start your morning or afternoon. Now serving Breakfast from 7:00 to 11:30 am. Lunch from 11:00 am to 2 pm daily.  It is the perfect place to get fueled up before enjoying a wonderful day in paradise.  For details on dining in call 808-332-5858 or visit their website https://kalaheo.com/
Paco's Tacos
Authentic Mexican food served up right in Poipu.  They are open from 8am to 9pm daily and will have live entertainment during dinner service.  For details call 808-431-4949 or visit their website https://pacostacoskauai.com/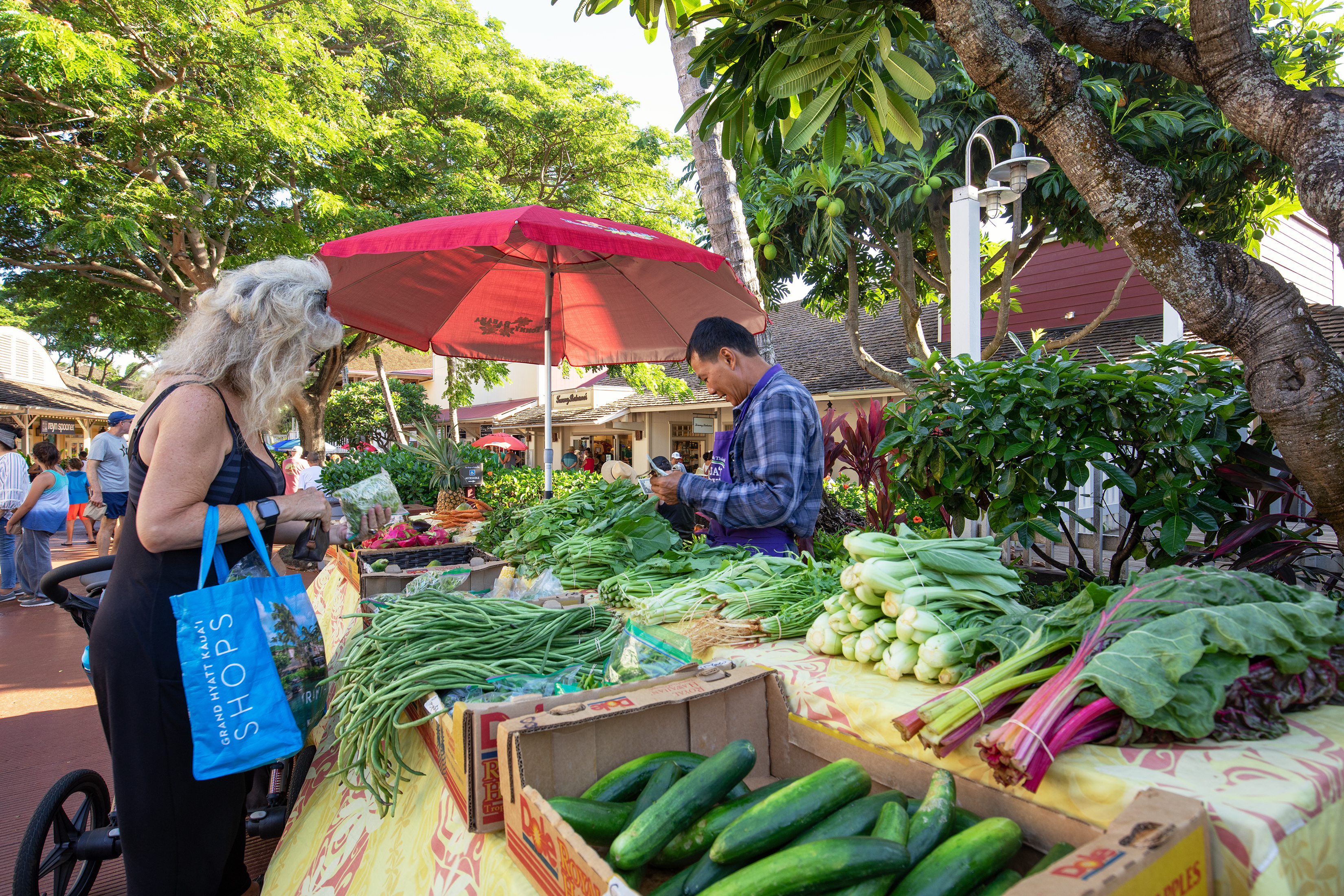 Hit the local farmers market, the Kauai Culinary Market, at The Shops of Kukuiula in search of locally grown fresh produce, regional sundries and much more need not look much further than right here in the beautiful and sunny Poipu.
See the sights at your own pace!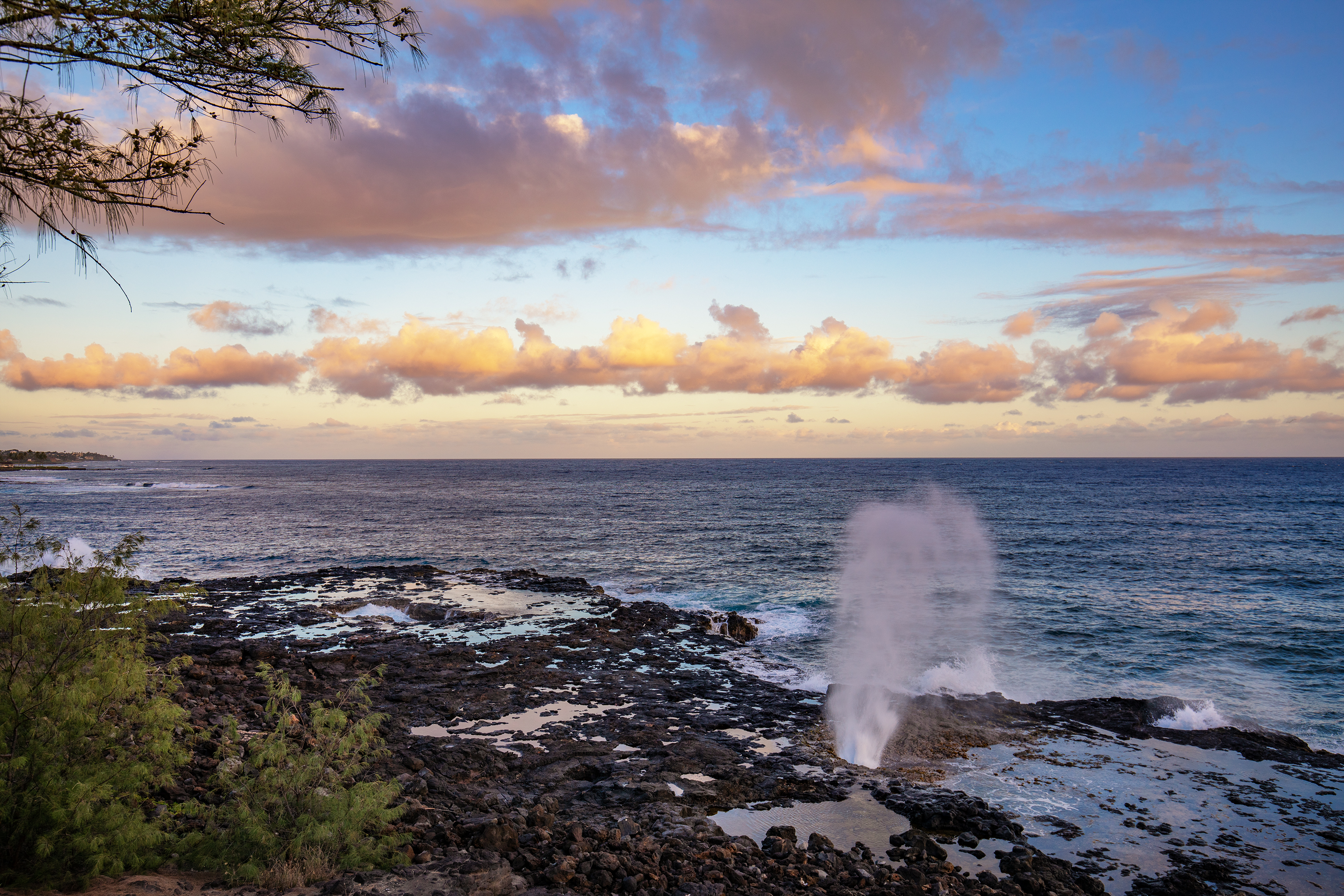 Spouting Horn is a fun little sight to see.  As waves crash into the sea walls water pushes through old lava tubes creating a natural spout shooting water upwards as high up as 30 feet into the air.  This spectacular display of natures greatness is a photo op you surely do not want to miss.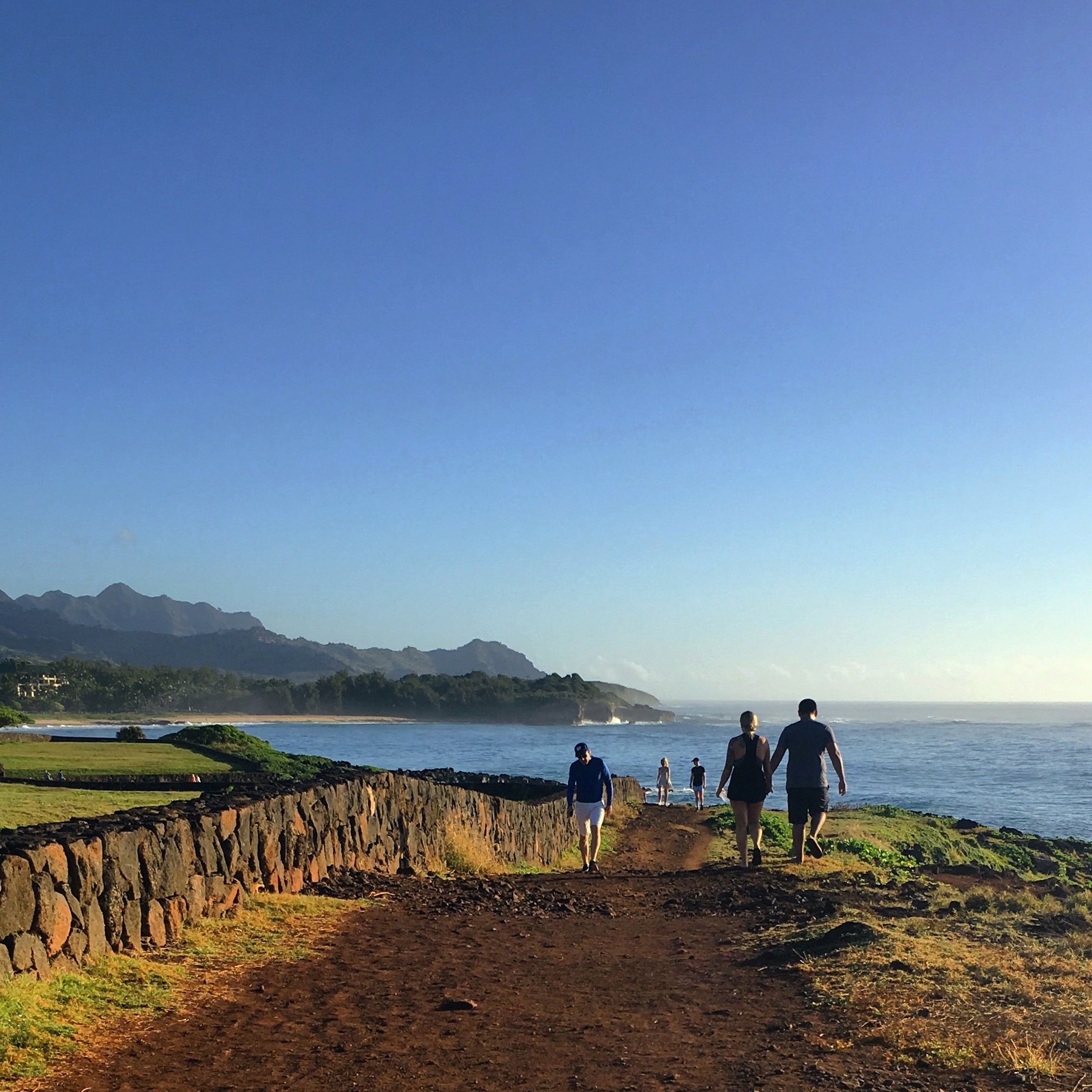 Take an easy hike following the Mahaulepu Heritage Trail.  Explore the sandy dunes and majestic sea cliffs of the south east area of Poipu called Mahaulepu.  This trail is rated as easy and leisurely.  It will take approximately 2 hours in and another 2 hours out so be sure to pack some water and wear comfortable shoes.
Take long walks on the beach!
Yes, we know it's totally cliche but the feeling of sand under your feet and the sound of waves washing onto shore are pretty tough to beat, especially if you're on the garden island.  One of our favorites happens to be a morning stroll at Shipwrecks Beach, a wonderful white sand beach great for swimming, surfing, and bodyboarding.