12 Feb 2020
Kauai is often described as the perfect locale for honeymooners and all types of love birds.  The islands laid back atmosphere and lack of commercial development paired with lush, tropical rainforest and miles of gorgeous white sand beaches make it ideal for romance.  Here are the top 10 ways to enjoy Valentine's Day with the one you love on the Southside of The Garden Island. 
1. Cuddle up with your sweetie and watch the warm Poipu Sunrise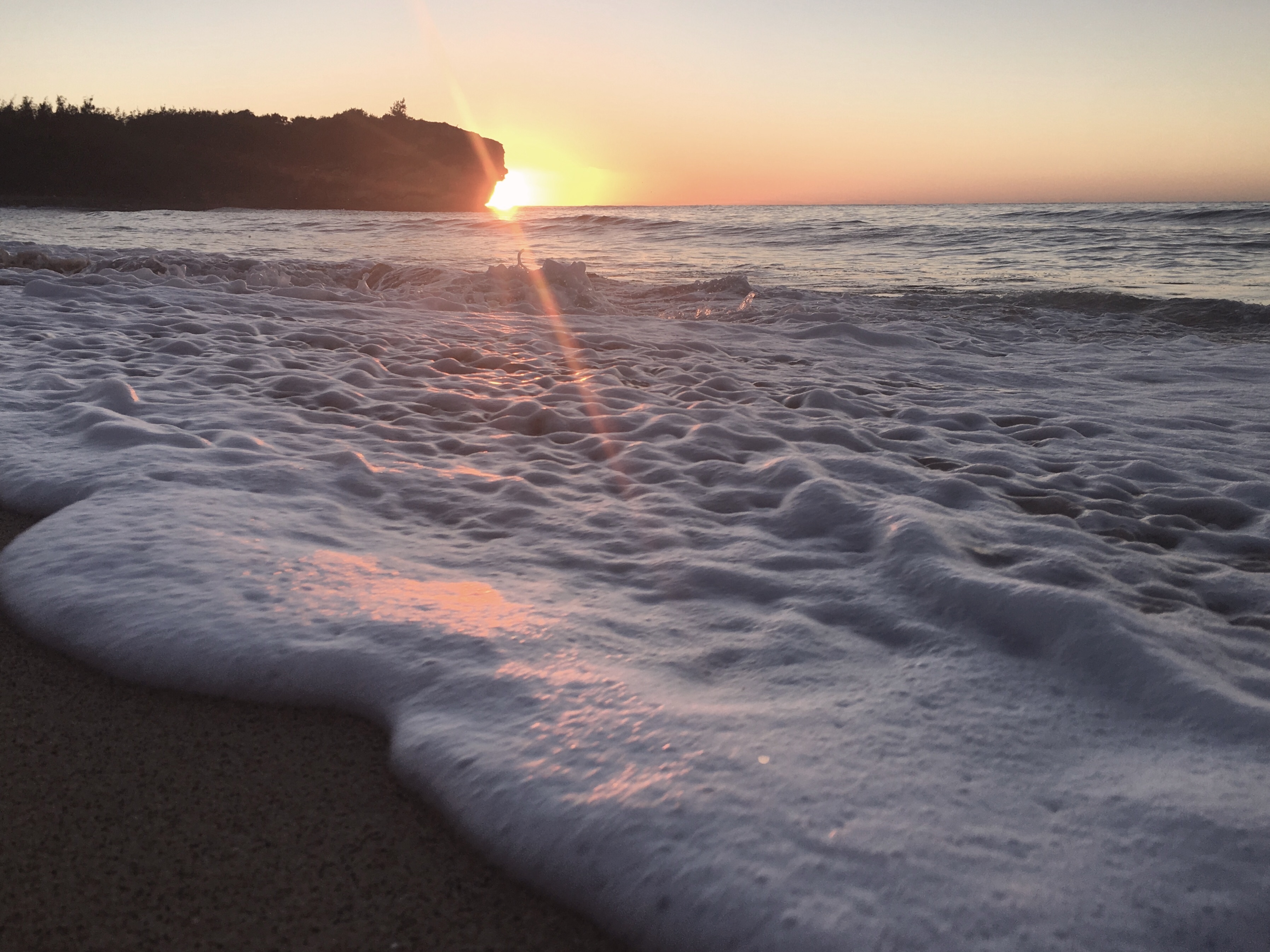 Infinitely beautiful and always free! Pull up your beach chairs or blankets and enjoy the picturesque sunrise with your Ku'uipo (Hawaiian for sweetheart; pronounced koo-oo-ee-po). The sunrise is expected to appear at 7:10 am on Valentine's Day this year so lan to get there a little earlier so you can get settled beforehand.  A few of our favorite places to watch the sunrise on the south side are Poipu Beach, Makahuena Point, Shipwrecks Beach (pictured left), and Mahaulepu.  Or if you are lucky enough catch the sunrise right from your lanai.
2. Pamper Your Someone Special at a South Kauai Spa
The Spa at Ko'a Kea Hotel & Resort, 877.276.0768

Hawaiian Rainforest Spa and Salon, 808.742.4038

Anara Spa at Grand Hyatt Kauai, 808.742.1234

The Spa at Koloa Landing, 808.240.6622
3. Kauai is Perfect for Stargazing!
Lack of city lights and an unobstructed view is all you need. Every night the sky is filled with an abundance of visible stars. If weather permits and the sky is clear get ready for an amazing display. With these conditions, during the winter months, you are likely to see the southern Milky Way stretching across the night sky.  Oh my what a sight!
Photo Credit: @bootleg_left
4.  Take a Romantic Hike with Your Wahine (woman in Hawaiian; pronounced Wa-hee-nay) or Kane (man in Hawaiian; pronounced kuh-nay).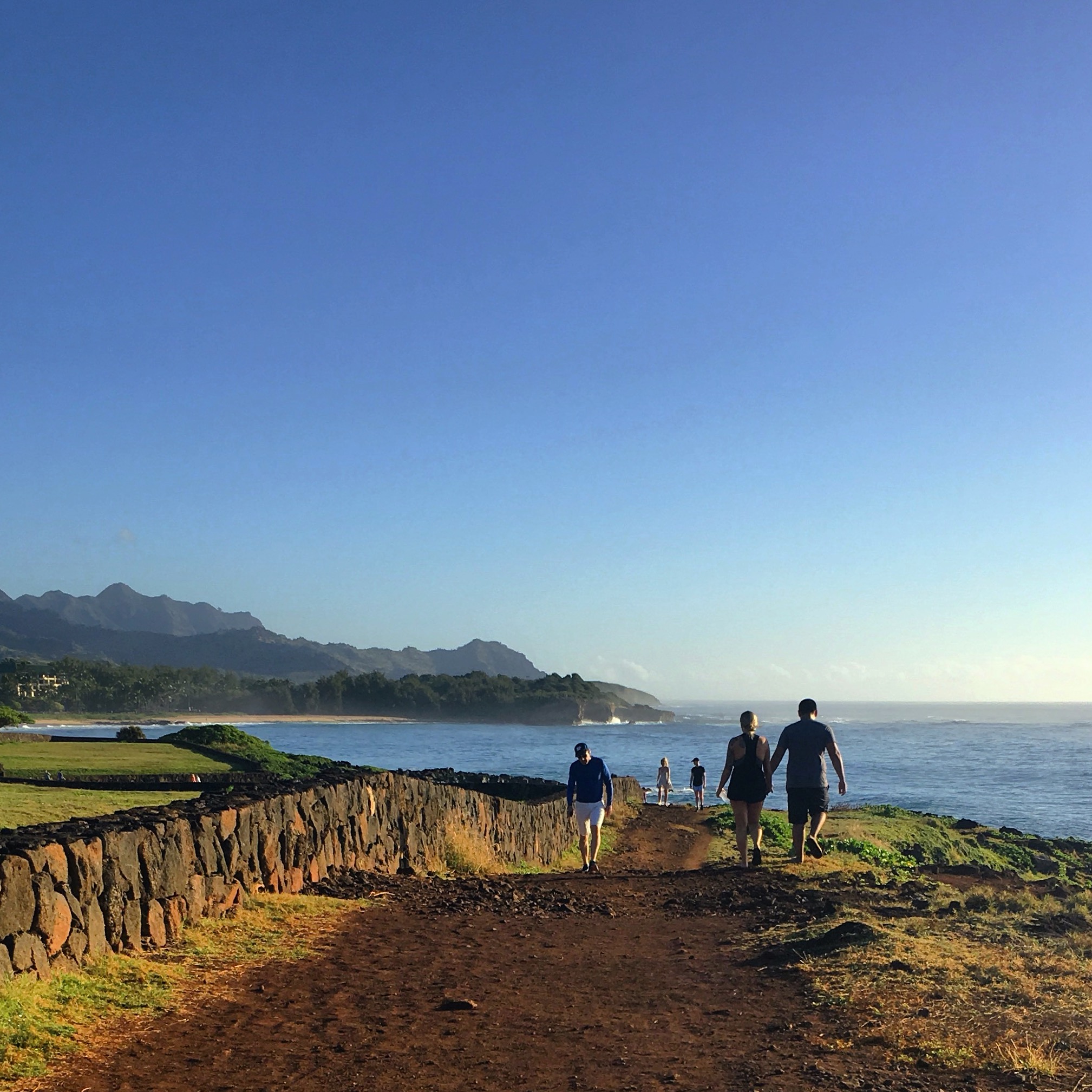 Mahaulepu Trail Passing Makahuena Point
The Maha'ulepu Heritage Trail is highly recommended. The trail stretches down the southern coastline from Keoneloa Bay to Kawailoa Bay featuring many splendid findings along the way. More info about the hike may be found at http://www.hikemahaulepu.org/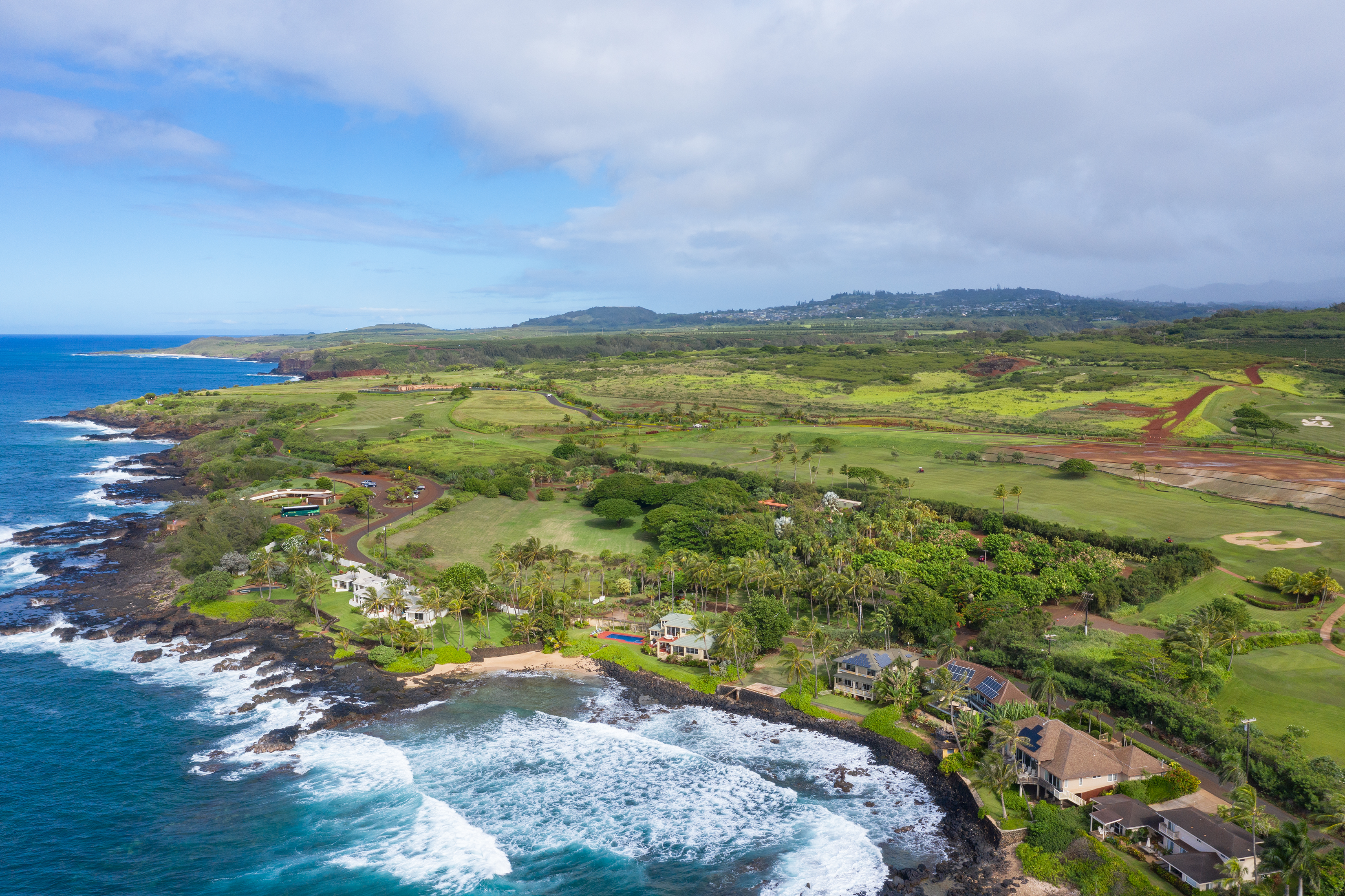 Explore the extensive collections of tropical flora and towering trees at National Tropical Botanical Gardens South Shore Visitors Center, 808.332.7324, located right here on the South Shore of Kauai. There are two gardens to choose from, Allerton or McBryde Gardens. There are daily tours offered for either. Check their website, https://ntbg.org, for details.
5. Dine at One of Poipu's Romantic Restaurants
Plantation Gardens
2253 Poipu rd, Koloa, Hawaii 96756
Featuring Pacific Rim cuisine with regional Hawaiian influences. A beautiful setting for a Hawaiian destination wedding, corporate gathering, celebration or an unforgettable dining experience, Plantation Gardens will leave you with a lasting memory of the warmth and hospitality that is the island of Kauai.
https://www.pgrestaurant.com/ | 808.742.2121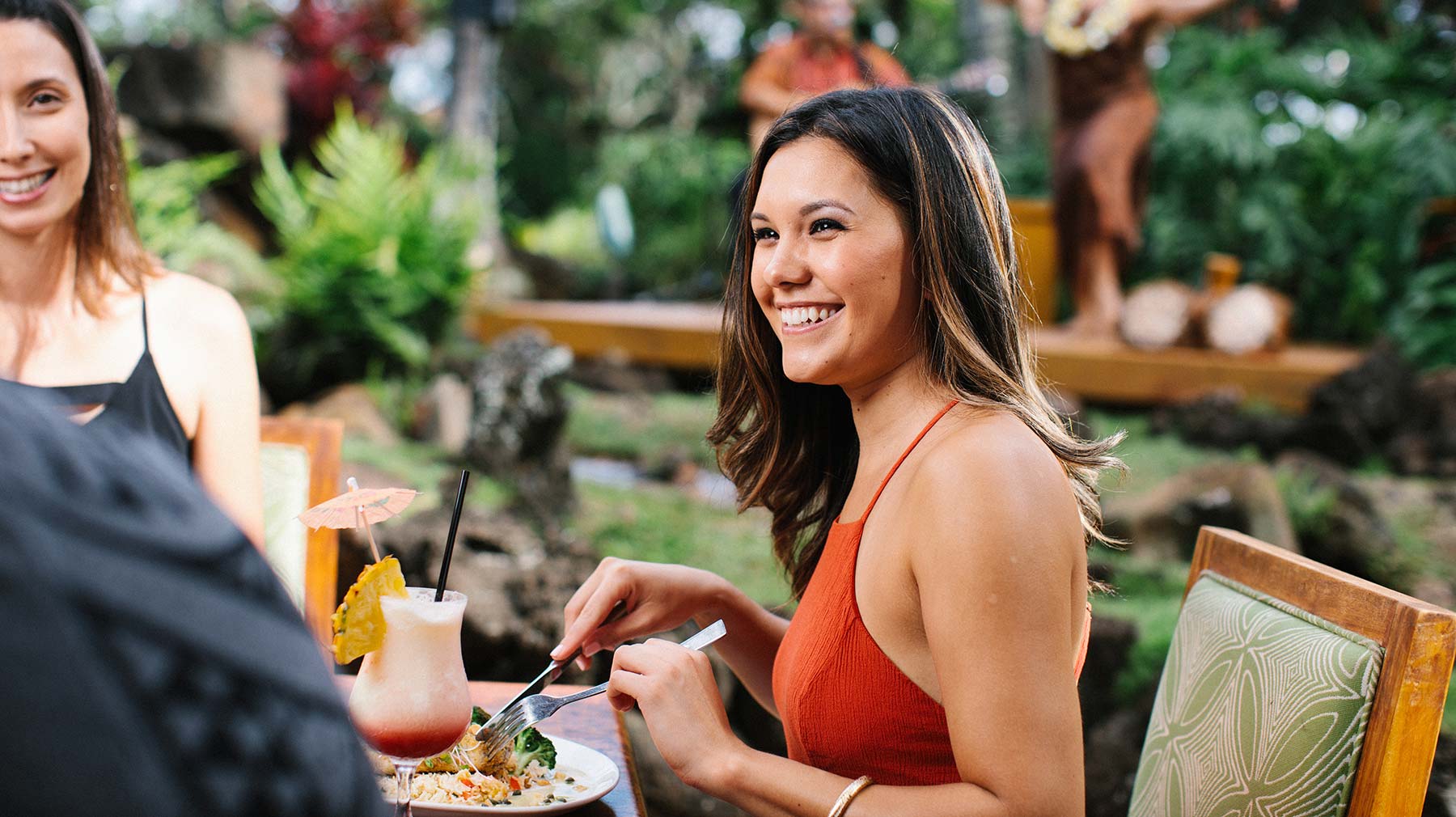 Keoki's Paradise
2360 Kiahuna Plantation Drive, Suite 77, Koloa, Hawaii 96756
Loved by locals and visitors for their flavorful menu inspired by Hawaii's farmers, fisherman and ranchers, featuring locally sourced ingredients crafted and served with the true spirit of aloha. Enjoy open-air dining, tropical surroundings and live Hula almost every night.
https://www.keokisparadise.com   |   808.742.7534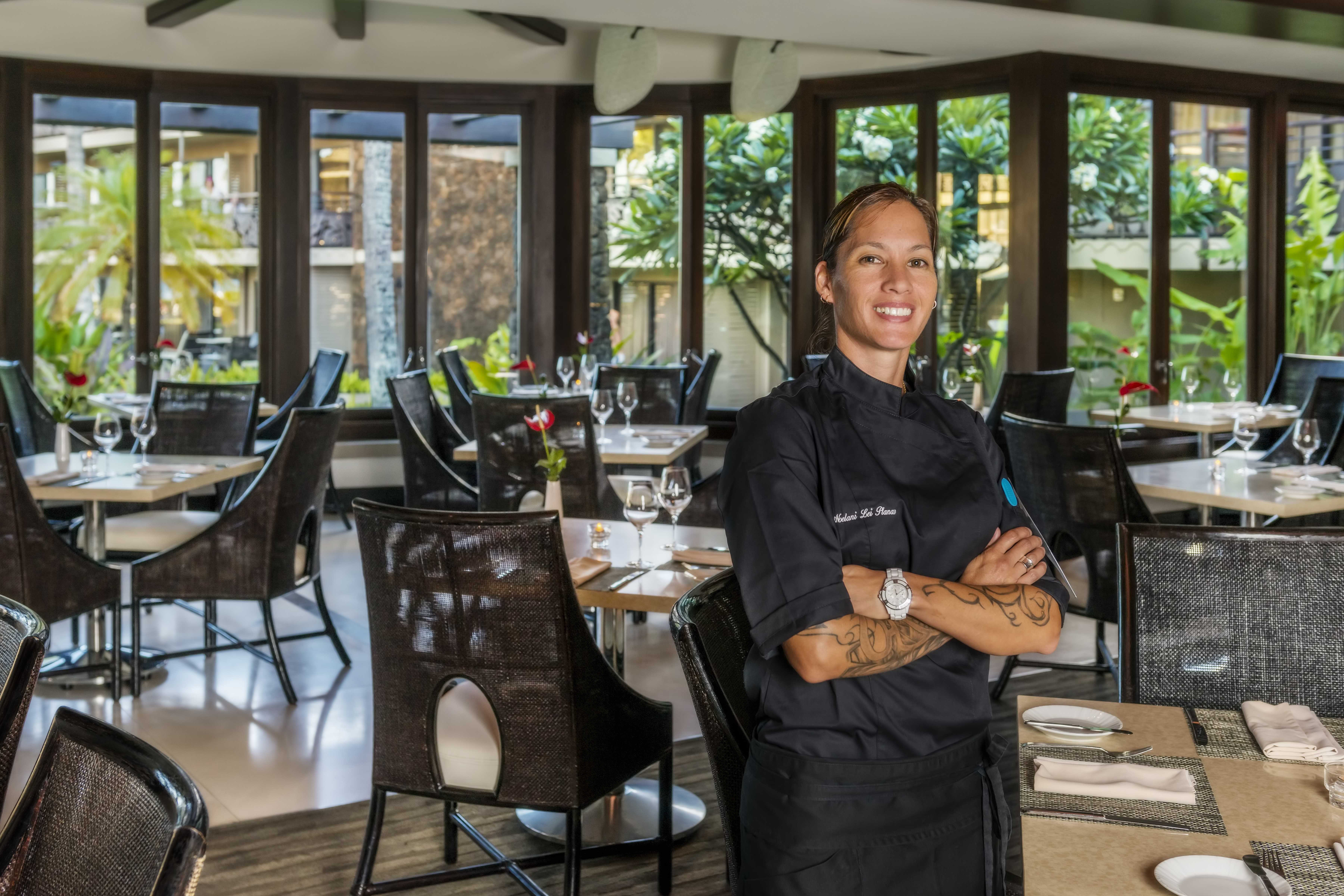 Red Salt at Ko'a Kea Hotel & Resort
2251 Poipu Rd, Koloa, Hawaii 96756
Experience a specialty curated romantic Valentine's Dinner with a delectable Chef's Tasting Menu featuring dishes like Kumamoto Oyster Duo, Kauai Coffee & Chocolate Spiced Rubbed Petite Filet & Passion Fruit Creme Brulee. Red Salt encourages booking reservations early as we are expected to fill quickly.
Available on Friday, February 14th from 5:30 pm-9:00 pm
https://meritagecollection.com/koa-kea/dining/red-salt | 855.231.4535
Photo Courtesy: Red Salt at Koa Kea Hotel and Resort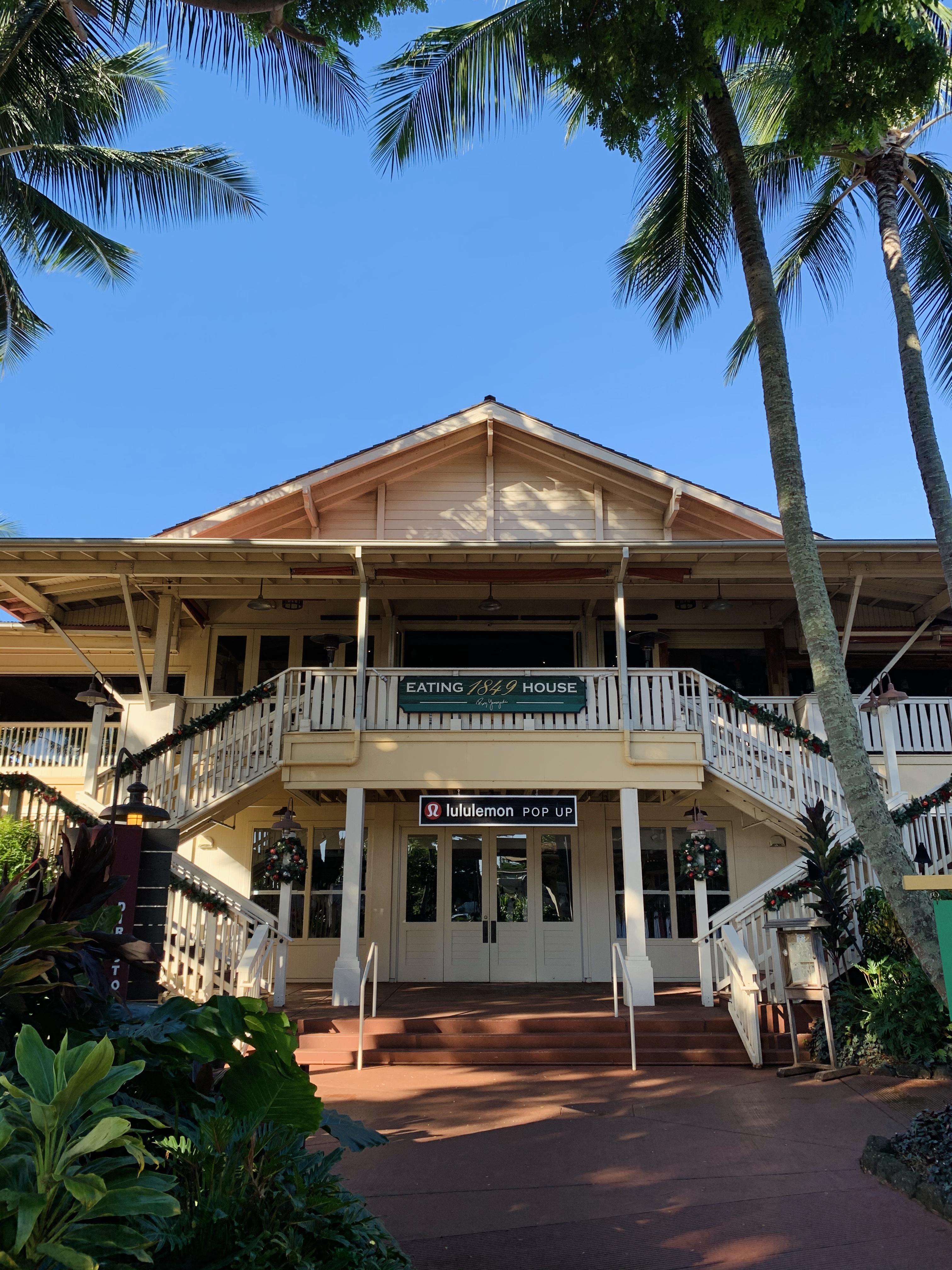 Eating House 1849
The Shops at Kukuiula, 2829 Ala Kalanikaumaka rd A-201, Koloa, Hawaii 96756
Plantation-style cuisine inspired by Hawaii's past using fresh ingredients from local farmers, ranchers, and fishermen.
https://www.royyamaguchi.com/eating-house-koloa | 808.742.5000
6.  Take Your Sweetie Out for a Sweet Treat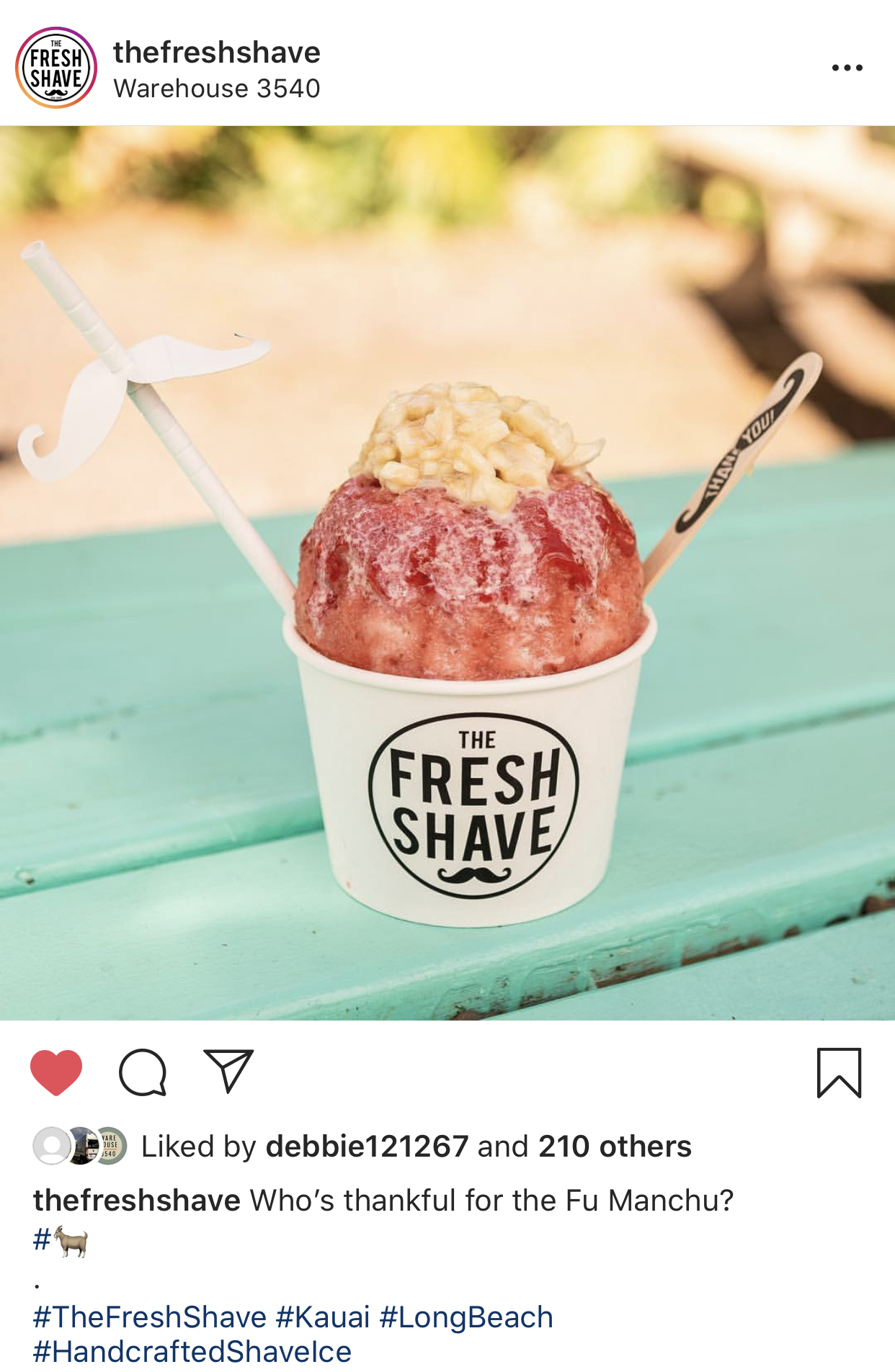 Share a Fu Manchu with your boo… No not your fancy mustache -- it's a handcrafted, all-natural, yummy shave ice offered up by the good people at The Fresh Shave. They are open TUES-SAT (11am - 5pm) and are located at Warehouse 3540 Koloa rd in Lawai.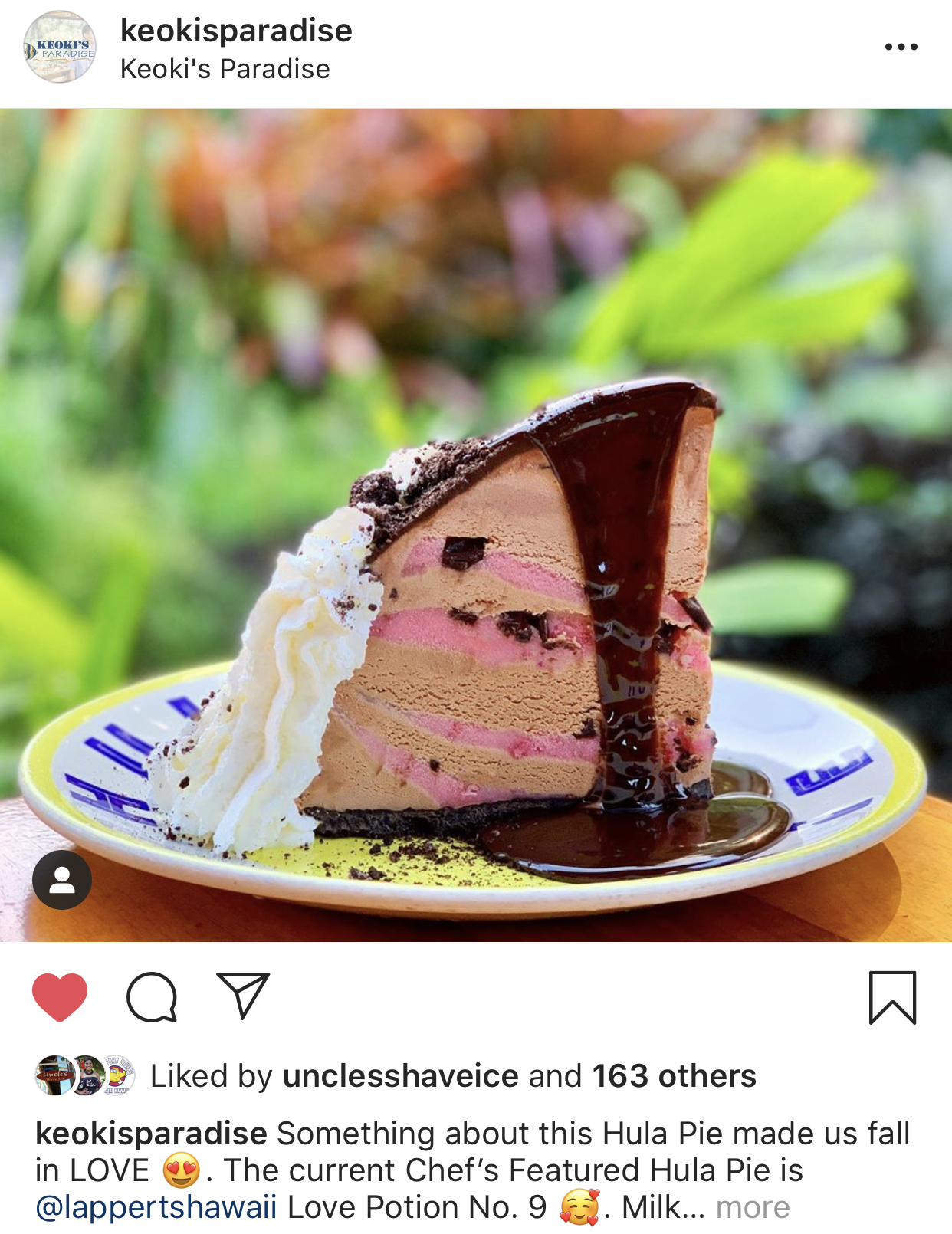 Spork your way to each other's hearts with a Hula Pie (cookie crusted ice cream pie) to share at Keoki's Paradise, 808.742.7534.
7. Try an Adventurous Love Day Date Option?
Get dirty with Kauai ATV, 808.742.2734
Zip down the Kauai's longest Zipline with Outfitters Kaua'i, 808.742.9667
Take a Poipu Catamaran Sunset Tour with Captain Andy's, 808.335.6833
8. Take Your Honey Shopping and Shower Her or Him with Gifts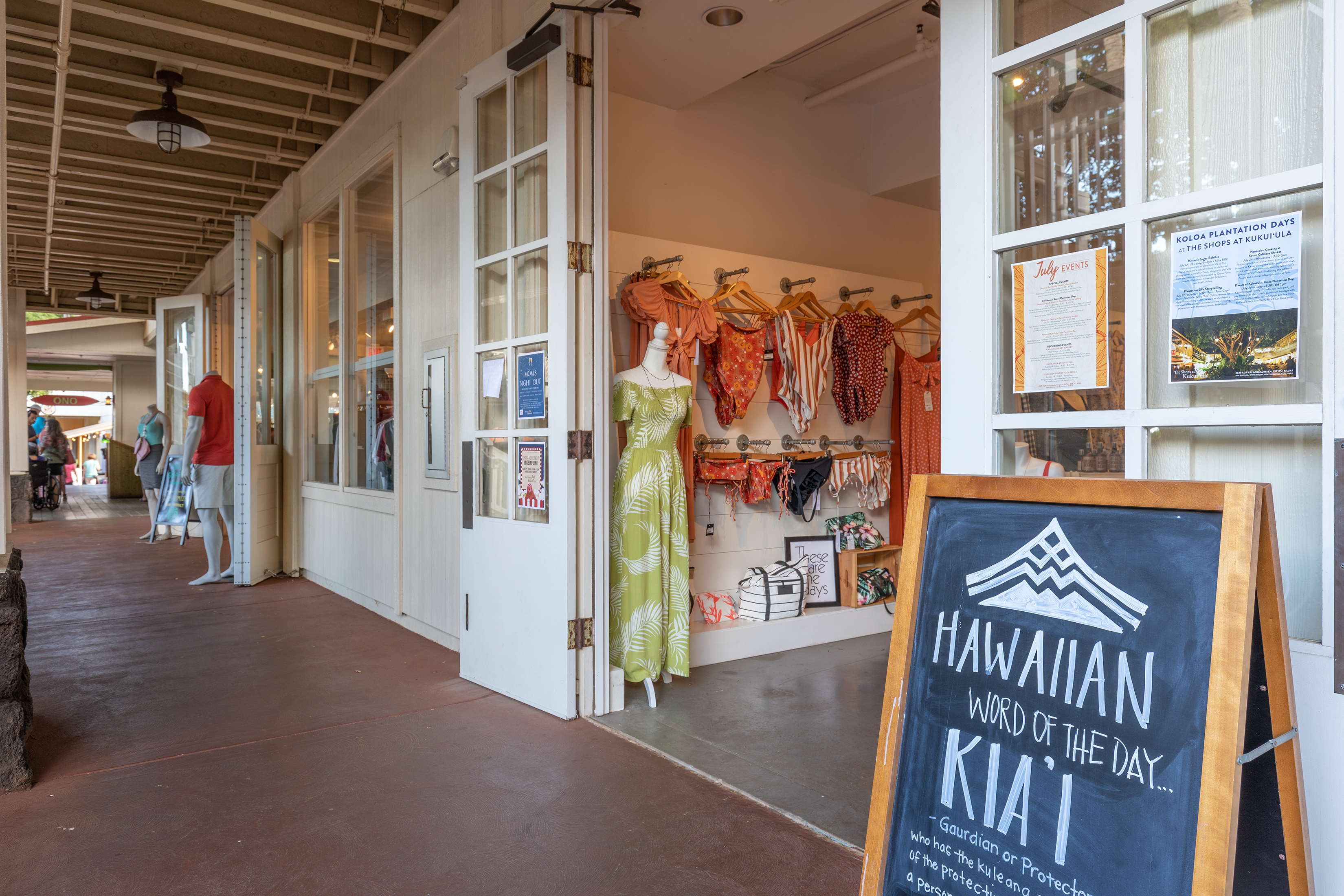 Poipu Shopping Village, Old Koloa Town, and The Shops at Kukuiula have a variety of unique shops, boutiques, art galleries, and restaurants. Surely the perfect place to find the perfect gift for your love.
9. Spend the Day at Your Favorite South Kauai Beach and Watch the Stunning Sunset
There are many gorgeous beaches along the south shore and literally just minutes away from any Suite Paradise Unit. Our favorites for either sunrise or sunset viewing include: Maha'ulepu, Shipwrecks Beach, Brennecke's Beach, Poipu Beach Park, Baby Beach, Prince Kuhio Beach, and more. Notably, Makahuena Point, the lithified cliffs of Makawehi Point, and Spouting Horn also offer awesome ocean views. 
10.  Make your Valentine's Day a day to remember! Give each other what you really want -- A romantic Kauai getaway.
Plus! Take advantage of our Valentines Day special... Save 10% now!