24 Jan 2020
Kung Hee Fat Choy! Happy Chinese New Year from Kauai!
The Chinese Lunar Calendar includes the Chinese Zodiac, which are represented by 12 different animals: the rat, ox, tiger, rabbit, dragon, snake, horse, sheep, monkey, rooster, dog, and the pig. Every year a new animal is assigned according to the list above making this year The Year of the Rat!
What to expect at a Chinese New Year Celebration
At most Chinese New Year Celebrations you may see little red envelopes called Lai See.  The color of the envelope represents good luck and prosperity. The act of monetary gifting with the Lai See means that you are wishing the recipient good luck and passing on good fortune.  The ceremony also involves taiko drumming and sometimes popping of firecrackers.  In Chinese tradition the loud sounds of the drums and firecrackers are meant to scare off evil spirits.  The entertainment highlight at any Lunar New Year Celebration are always the dancing lions. They danced through the crowds chomping down the red Lai See offered by the crowd of onlookers.  According to Chinese etiquette you should use both hands when handing over a gift. This also pertains to feeding your Lai See to the lions.
Where to See the Chinese Lions Dance on Kauai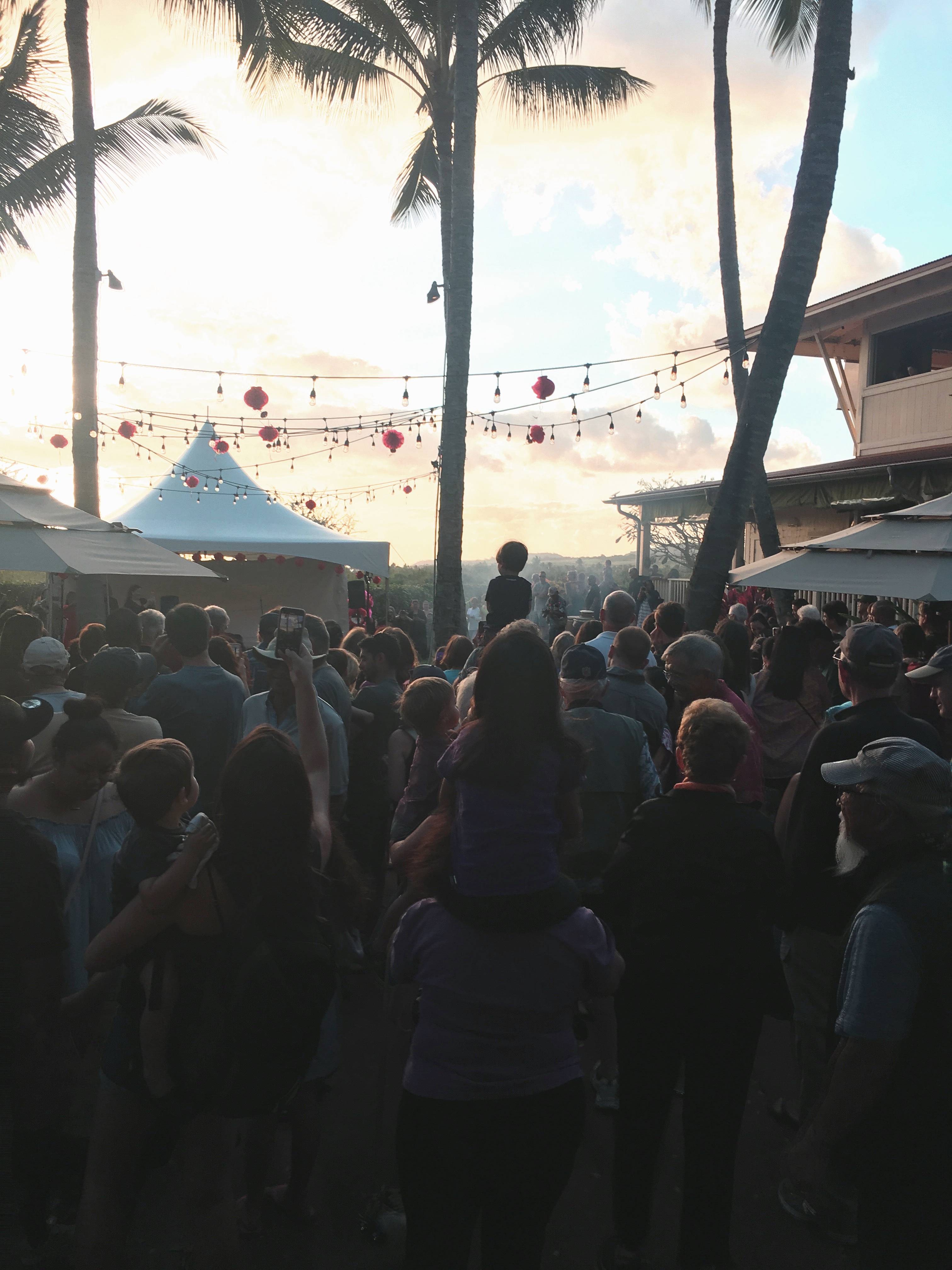 Flavors of Kukui'ula: Chinese New Year Celebration
January 24, Friday, 6-8:30pm
Usher in the Lunar New Year at Flavors of Kukui'ula: Chinese New Year Celebration! Enjoy the South Shore's largest family-friendly pau hana party with culinary "street food" from participating restaurants, cool refreshments, firecrackers, taiko drummers and lion dancers. Plus, don't miss a special live music performance by Hawaii's own Tflatz.
Find out more at https://www.theshopsatkukuiula.com/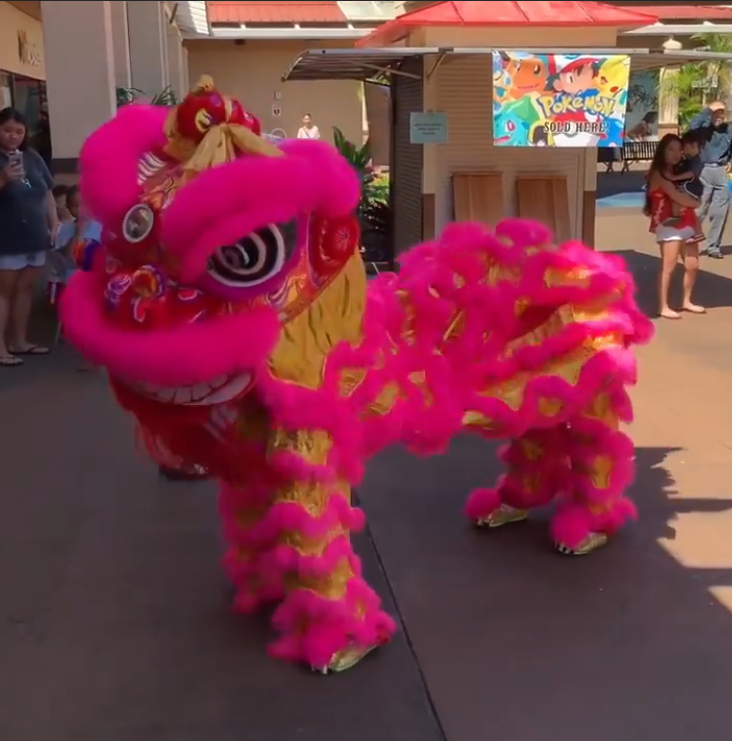 Kukui Grove Center: Chinese New Year Celebration
January 25, Saturday, 11am - 1pm
Join the Chinese New Year Celebration to usher in the Year of the Rat.  At 11am, welcome Tsunami Taiko Lion Dancers – Feed the lion for good luck! Lion dancers will start from Macy's and finish at Center Stage. Don't miss the activity station by the Chinese Friendship Society to learn about your own birth year, and coloring pages for the keiki.  Stay for lunchtime music with Falling Down Romance at 12pm, featuring songs of Celebration and Love from China, Hawaii and beyond. 
Find out more at https://www.kukuigrovecenter.com/
Photo Credit: Heidi Davidson
Whether you are a Kauai local or just visiting find out about other fun local events happening...