You are here
Special Details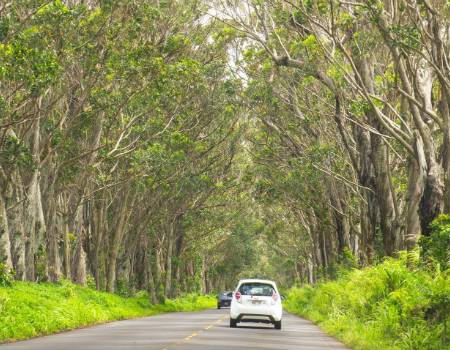 FREE Rental Car to Explore Kauai's Sights Nov - Dec 20, 2018...
FREECAR18
Valid Booking Dates:
Tuesday, October 16, 2018
to
Thursday, December 20, 2018
Valid for Travel Between:
Thursday, November 1, 2018
to
Thursday, December 20, 2018
Stay with Suite Paradise 5 nights or more between November 1 and December 20, 2018 and enjoy a FREE compact Avis rental car.*
*Min night stay of 5 nights and max night stay of 10 nights. Arrival must occur before 12/20/18. Subject to availability, can't be combined with other offers, may expire without notice, only available at the time of booking. Guest is responsible for taxes & airport fees.
Top 3 Drive To Destinations 
Our local reservationists but together a list of their favorite drive to attractions on Kauai.
Waimea Canyon (West Kauai)

 Approx. 1 hr  /  

29 Miles
The Waimea Canyon, nicknamed "The Grand Canyon of the Pacific", will be found at the very end of Waimea Canyon Drive. Prepare yourself to be in awe of the of the canyon spanning roughly 14 miles long, 1 mile wide and more than 3,600 feet deep. You definitely won't want to miss the breathtaking panoramic views of the Waimea Canyon. There is free, ample parking just below the scenic overlooks.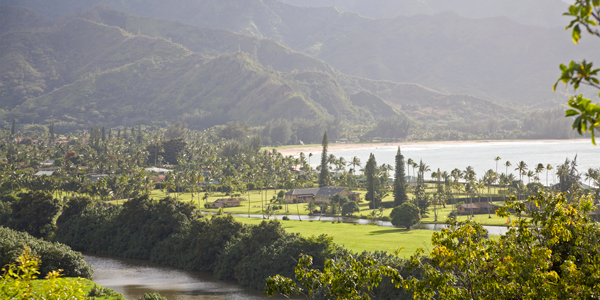 Hanalei Bay (North Shore)

 Approx. 1 hr 20 min  /  

44 Miles 
Beautiful coastal and mountain views of eastern and northern Kauai! The gorgeous landscape of Kalo (Taro) Fields on the way are also hard not to be wowed by. Once you cross over the old Hanalei bridge, a short drive through quaint Hanalei town will bring you to the world-famous Hanalei Bay. Many love to lay on the white sand beach, take a stroll on the nostalgic Hanalei Pier and take a dip in the tranquil, crystal clear waters. The jaw dropping views include the 4,000 foot high peaks of lush emerald green mountains in the backdrop.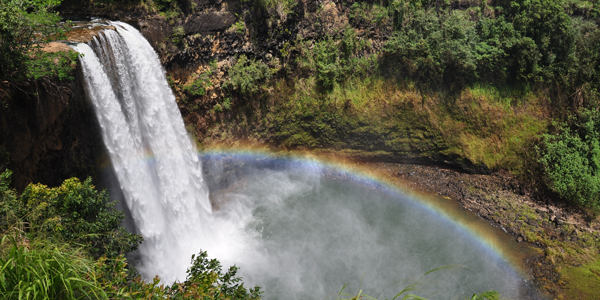 Wailua Falls (East Kauai)

 Approx. 35 minutes  /  

18 Miles
Although the amount of recent rainfall determines the strength of flow it is spectacular to see throughout the year. The waterfall itself plunges 80 feet into a 30 foot deep pool below. There is a small parking lot just beyond the scenic viewing area, which tends to be busier toward the afternoon portion of the day. As a side note, you may see people at the bottom of the falls while you are there, however, be aware that the hiking trails leading to those spots are very treacherous have been officially closed.