14 Jan 2020
We've reviewed and counted all the love we received on our instagram posts throughout the year and we were pleasantly surprised that every single image on our Top 9 was taken in sunny Poipu.  We are so thrilled that our followers love Poipu just as much as we do.  Here is a glance back at our most loved 2019 posts.
Sharing a little bit of paradise!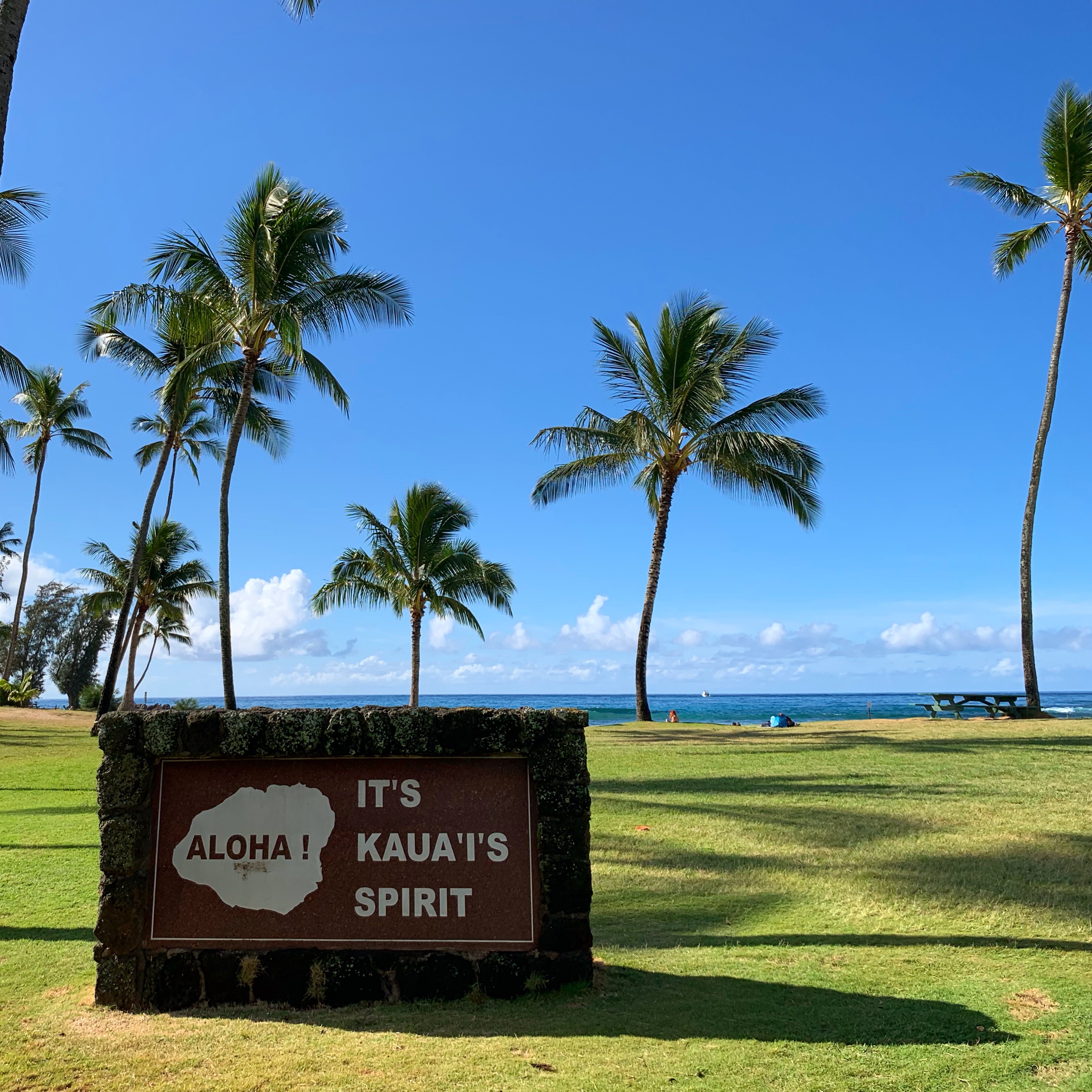 Live Like the Hawaiians - Live Life with Aloha!
While in Hawaii, you will hear the term "Aloha" used quite often.  But what is it?  Most may think "Aloha" simply means hello or goodbye because it is often used as a greeting or salutation, but its meaning is so much deeper culturally and spiritually.  Aloha is love, peace, affection, compassion, and kindness to say the least.  
The monument pictured here may be found in the Poipu Beach Park.  This family friendly beach has everything you need to enjoy a proper beach day on Kauai.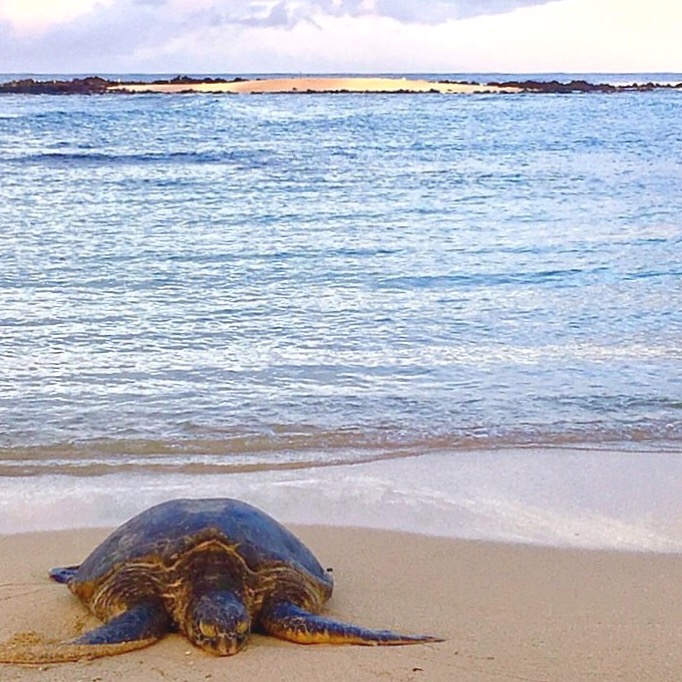 Kauai is a Nature Lovers Paradise
The shores of Poipu Beach are not just loved and frequented by us humans but also by the local wildlife.  The Honu (Hawaiian Green Sea Turtle) and the Hawaiian Monk Seals are daily visitors who love to rest and bask in the warm sun at Poipu Beach just as much (maybe more) as we do.  Sometimes you may even be lucky enough to catch pods of dolphins and whales showing off their acrobatic skills.   Whale encounters are more frequent during Whale Season.
When the locals ruin your 'perfect beach day' video...
Kauai's Infamous Gateway to the Sunny South Shore
The Tunnel of Trees is comprised of colossal eucalyptus trees lining the one mile stretch when turning from Kuhio highway heading south toward Koloa Town. In 1911, Walter McBryde gifted 500 trees to the community. It is unknown how many of those trees are still standing, however, the picturesque tree tunnel has withstood 2 hurricanes and is still lush and thriving today.
In the shared picture above @jengraces (see her Instagram profile) expresses her thanks to her husband for encouraging her to participate in the annual Kauai Marathon, in which thousands of runners (and walkers) trot along the south side of Kauai including our beloved Tunnel of Trees and the stunning beach side. The 12th Annual Kauai Marathon and Half Marathon is set for September 6, 2020.  Read More about Kauai's most popular running event at www.thekauaimarathon.com.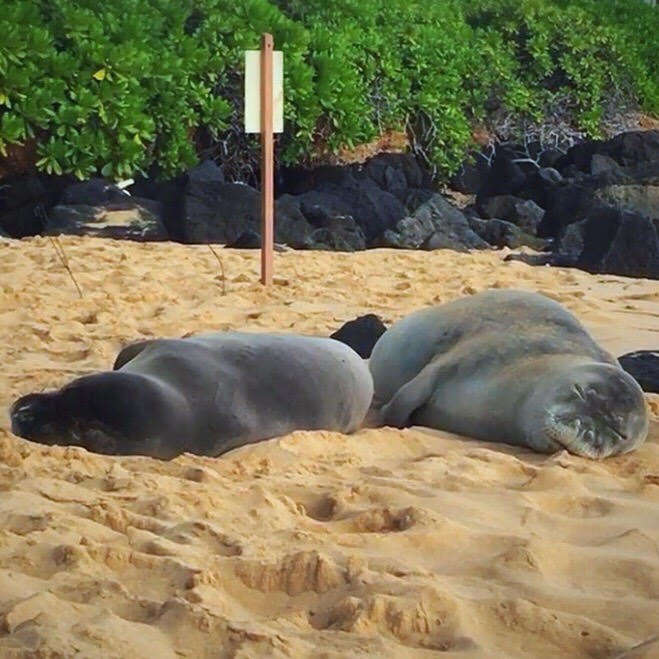 A mid-day snooze on the beach sounds fabulous, doesn't it?
As adorable as these slumbering guys look give them some space.  They are one of the most rare seal species in the world and have been on the endangered species list since the 70's.  Keep your distance and let them rest and relax.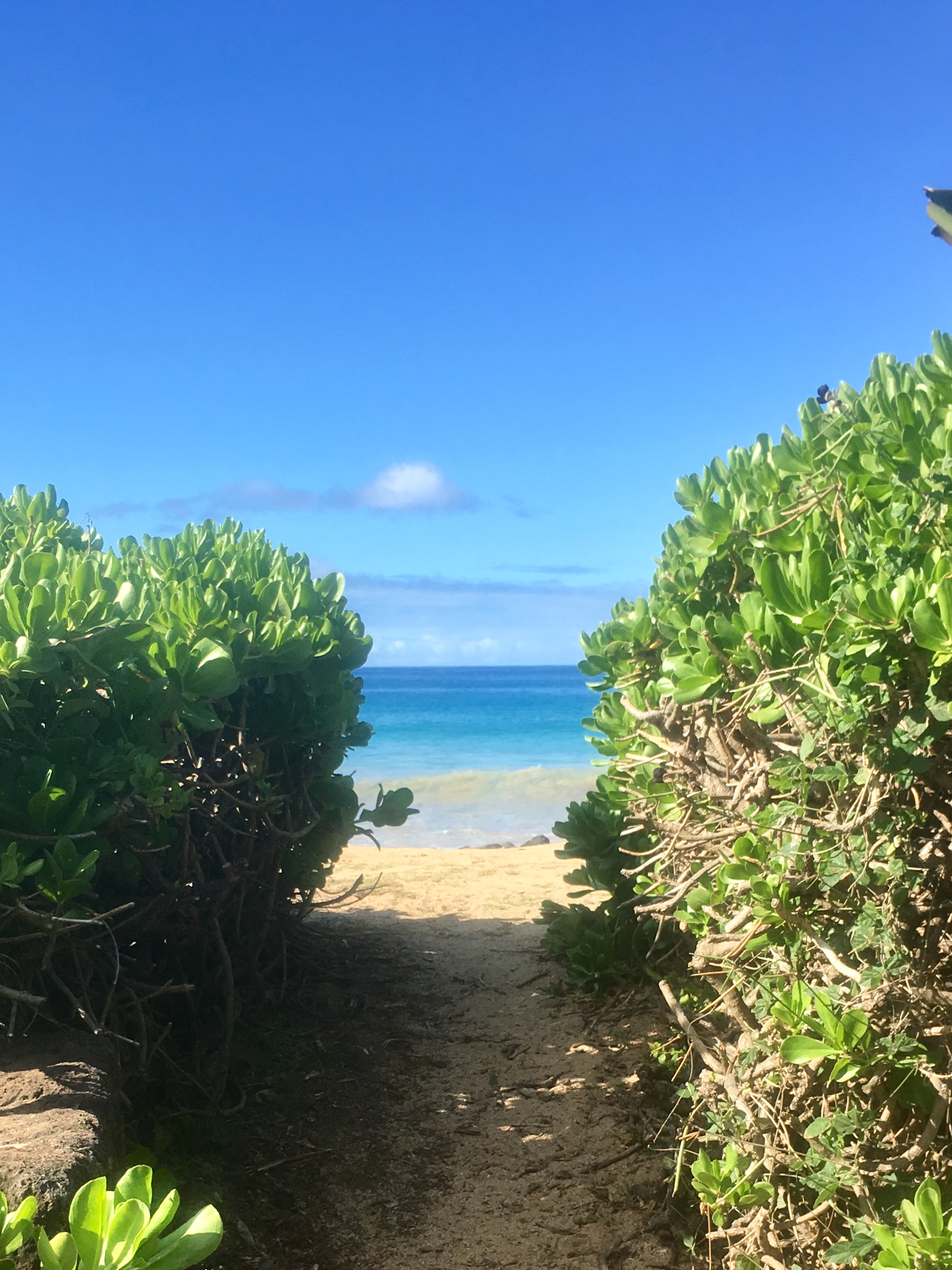 Finding your path to paradise should be easy...
Let us help you find your own slice of paradise!