24 Feb 2020
Although 60 seconds is not nearly enough time to take in every drop of beauty of the stunning Waimea Canyon exudes; it can certainly be enough to stop you in your tracks and make you say whoa.  This special spot should be on everyones Kauai bucket list.
Waimea Canyon, located on Kauai's West Side, is lovingly nicknamed "The Grand Canyon of the Pacific."  This geological Hawaiian wonder stretches 14 miles long, 1 mile wide and more than 3,600 feet deep.  The Waimea Canyon Lookout provides panoramic views of the rugged terrain and gorgeous vallies of the splendid canyon.  Below is a short video panning across the stunning Kauai landscape which includes 800 feet of Waipo'o Waterfall and a family of wild goats hopping away into the abyss.
Slow Pan Across Kauai's Majestic Waimea Canyon
Top 3 Questions about Waimea Canyon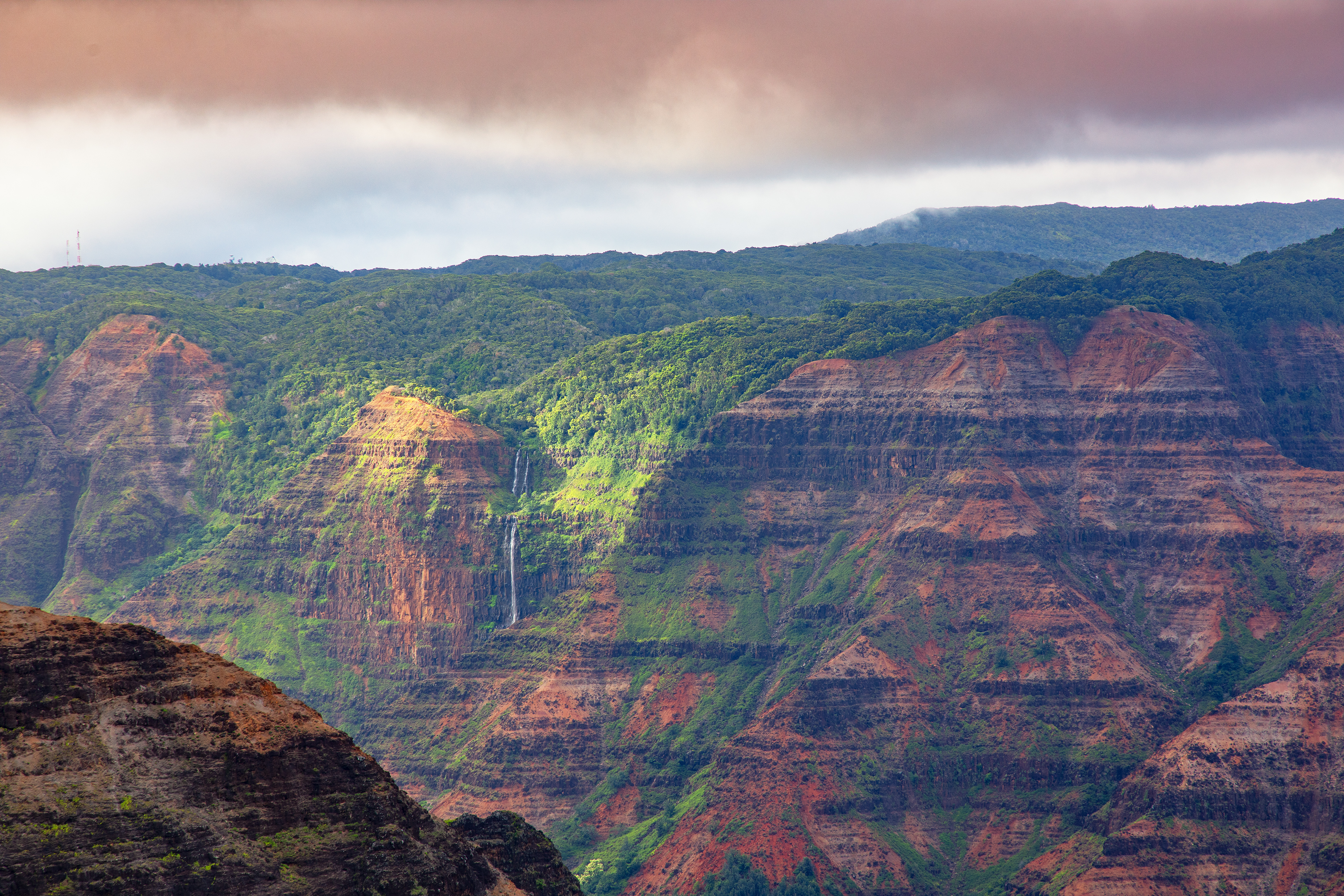 How old is Waimea Canyon?
Waimea Canyon is over 10 million years old. It was created by the Waimea River, aided by massive rainfalls, which deeply cut into the island's lava and basalt fields. Ultimately the collapse of the central volcano that formed Kauai assisted in forming this glorious canyon.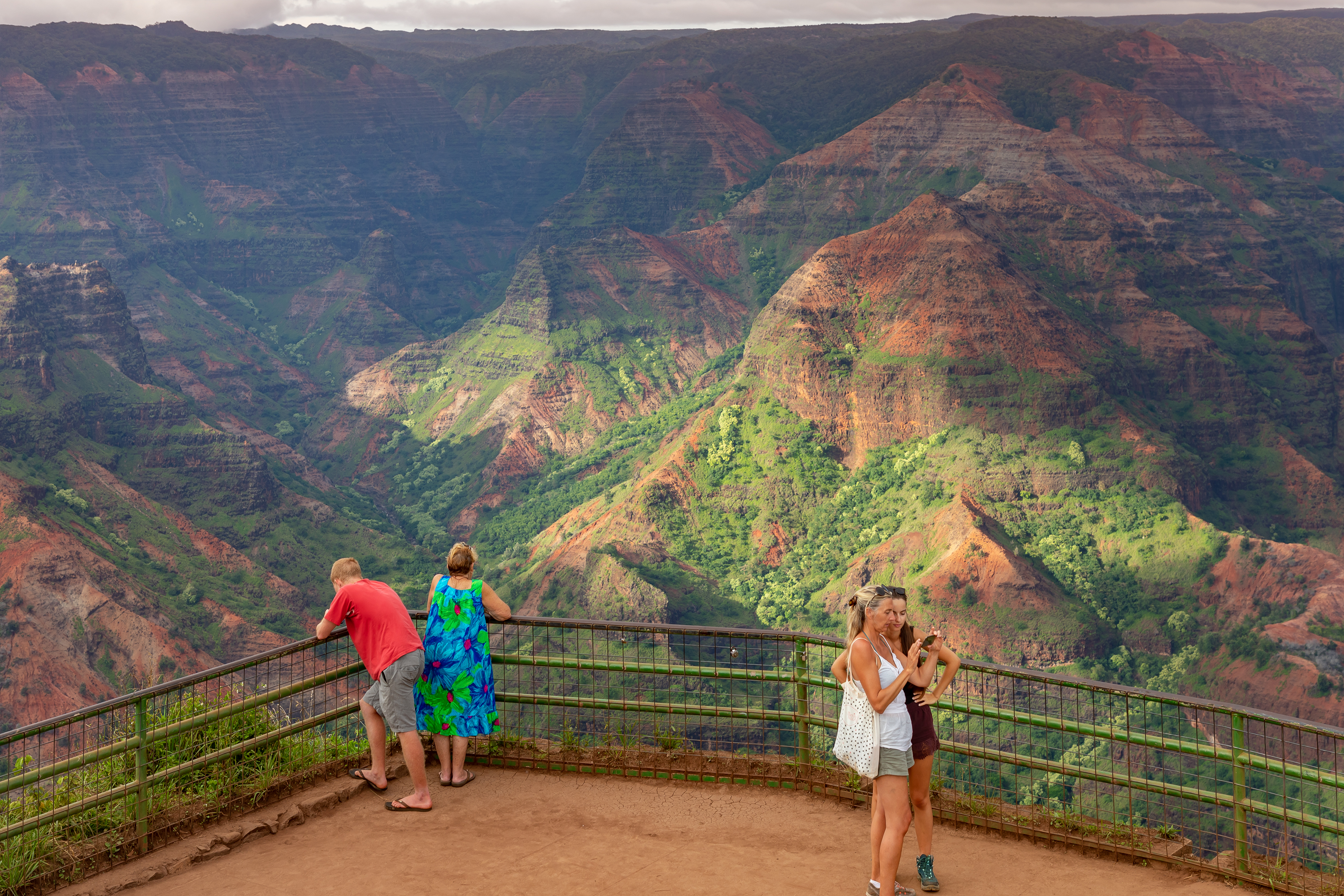 How Do I Get to Waimea Canyon?
There are 2 roads you may take to get to Waimea Canyon. You can take Waimea Canyon Drive through the town of Waimea or head up to the mountains on Kokee Road through the town of Kekaha. Waimea Town is about a 35-minute drive west from Poipu and Kekaha is 7 additional minutes even further west. Both routes offer gorgeous scenery of the precipitous mountain terrain, lush tropical forestry, and views of the beautiful blue ocean meeting the boundless sky.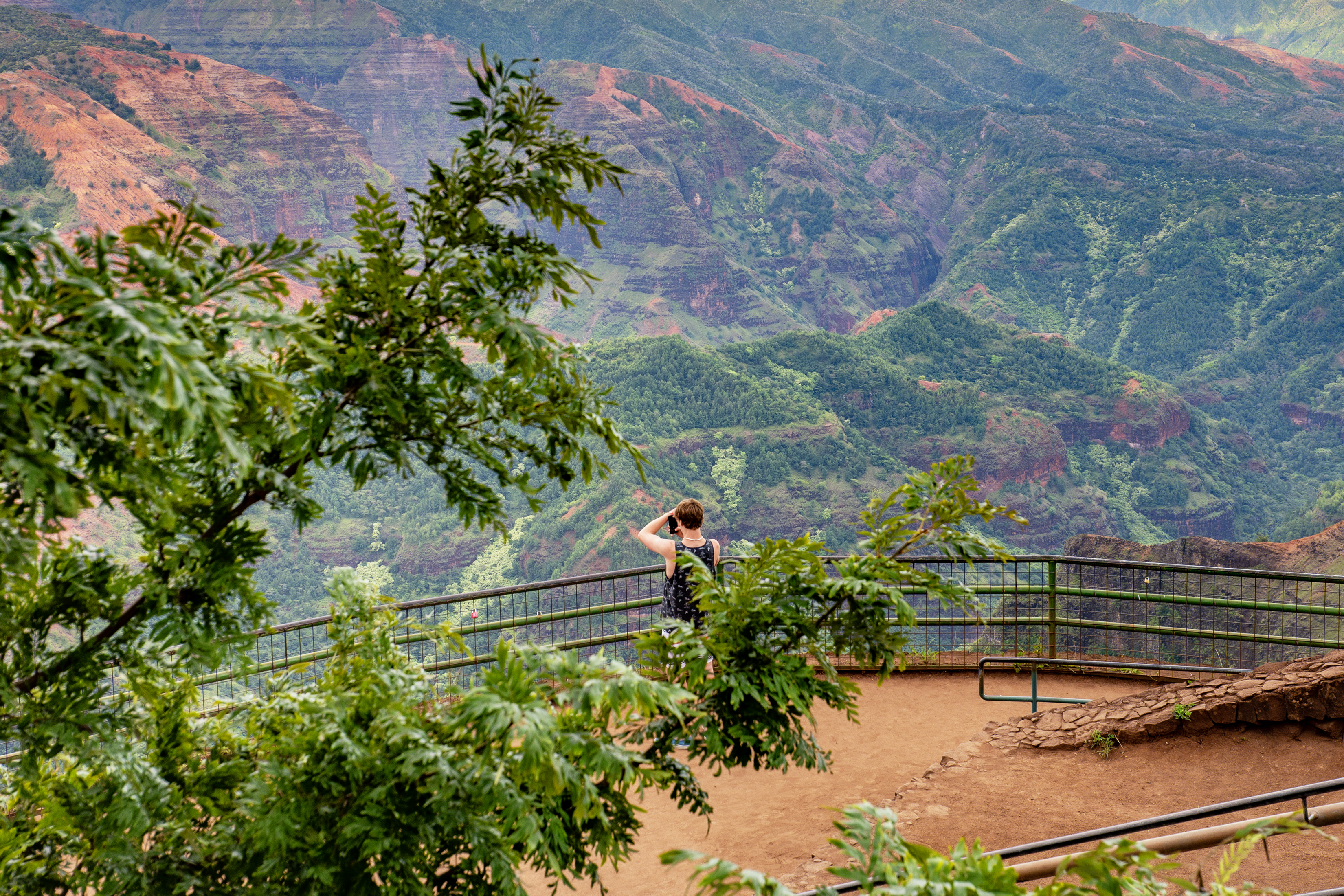 There are several lookouts located along the canyon for your viewing pleasure but Waimea Canyon Lookout, located just off mile market 10, is the main viewing area. This lookout gives onlookers a wonderful panoramic view of the canyon.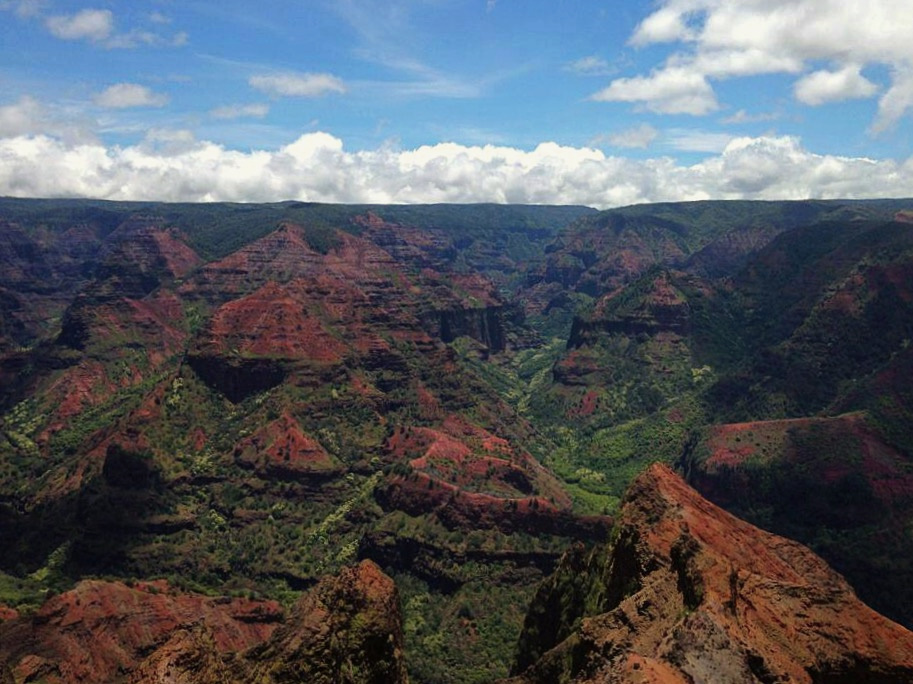 Can you hike Waimea Canyon?
The easy answer is yes you can hike through and around Waimea Canyon; The hard question is which one to take!  There are many hiking trails for all hiking skill levels in the Waimea Canyon area. Below we have listed a few of our favorites:
Pu'u Ka Ohelo Berry Flat Trail (Easy) – 3.2 Miles Round Trip
This trail is often described as easy and keiki friendly. It is popular among hikers, walkers, runners, and bird watchers. Enjoy the beautiful redwoods and varieties of flora and fauna on this shady little hike.
Waipo'o Falls (Moderate) – 4 Miles Round Trip
The hike to Waipo'o Falls starts along the rim Halemanu Canyon. This is a very popular hike for families. It will lead you along the gorgeous canyons rim giving you many splendid viewpoints of the canyon and rain forest. The tranquil trail takes you along an lovely Awapuhi Ginger lined stream ending at the top of the 800-foot waterfall. Get ready for irresistible photo ops!
Kukui Trail (Difficult) – 5 Miles Round Trip
Although it isn't a very long trail the Kukui Trail can be rigorous as much of the terrain along this hike can be steep and exhausting. There will be many amazing photo opportunities along the way. The Kukui Trail hike includes wonderful sweeping views of the canyon as well as striking views of several waterfalls including the magnificent cascading Waialaea Falls.
Check out our Top 10 Things to do in the 808...