You are here
Special Details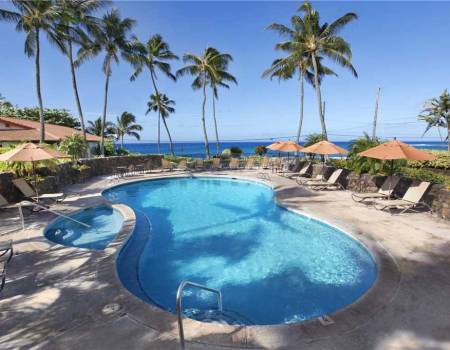 During repairs and renovation of nearby buildings, your stay will be 25% off.
NIHIKAI
Valid Booking Dates:
Wednesday, December 5, 2018
to
Wednesday, March 27, 2019
Valid for Travel Between:
Monday, April 1, 2019
to
Saturday, December 14, 2019
Nihi Kai Villas will be under renovation from April 1, 2019 to December 14, 2019.  During this time each building at the Nihi Kai Villas property will be scheduled to be taken offline one at a time with just a little overlapping while repairs and construction are being done.  Outside of the scheduled 'offline' periods, any stays in our units at Nihi Kai Villas will be 25% off regular rates. 
Book your reservation online or call (844) 860-6181
Use the coupon code NIHIKAI
All amenities are available, including the heated oceanfront pool, barbecue pavilion and tennis courts. However, please note the pool is closed from April 8-12, and the pavilion is not available between April 1-12. But, don't forget that as a Suite Paradise guest your stay with us will include up to 6 passes to the Poipu Beach Athletic Club.
See the schedule of Nihi Kai building closures below. Dates are subject to change.
04/05 - 04/27 – Building One offline (Units 100-101)
04/11 - 05/20 – Building Two offline (Units 200-203)
05/01 - 06/07 – Building Three offline (Units 300-303)
05/23 - 07/06 – Building Four offline (Units 400-422)
07/01 - 08/31 – Building Eight offline (Units 800-833)
08/19 - 09/21 – Building Seven offline (Units 700-705)
09/09 - 10/12 – Building Six offline (Units 600-603)
10/07 - 11/27 – Building Five offline (Units 500-525)
You should expect to hear noise and see workers installing new roofs and both painting and repairing the exteriors per the schedule above. There will also be construction equipment on site. Construction will be limited to the buildings as noted above to minimize the disturbance to the rest of the property as much as possible.  Depending on weather and seasonal factors, there may be construction activities on some weekends but not during evening hours or before 8am. 
** Valid on 3-night minimum stays between April 15, 2019 and December 14, 2019. Promotion may end at any time. Standard payment terms apply. Cannot be combined with any other discount. Additional processing and cleaning fees apply per reservation. All rates are subject to change at any time and do not include 14.962% tax. Valid for new reservations only at the time of booking.